Lois Lowry's* new book in the series that started with The Giver (which you, along with thousands of kids across the country, might have read in 8th grade) has hit the shelves! Between now and when The Giver was first published in 1993 she wrote two other books about the world Jonas lives in, and is finally bringing his story full circle with the publication of Son.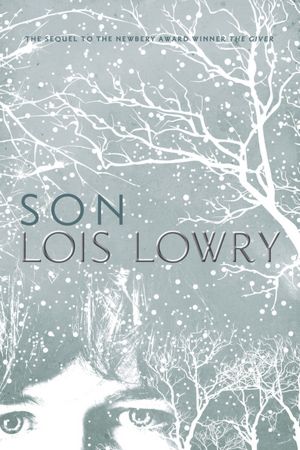 While you're waiting to get your hands on a copy, the Teen Room has put together a list of read-alikes. All set in an unknown future or parallel society, these books take a grim, exciting, and inspiring look at what it takes to survive when rights and choices have been taken away from people -- especially young people.
Son ***on bookshelves Oct 2***
*

Did you know Lois Lowry is from Cambridge? She IS! Some of her books are even set in Cambridge, and one of them mentions the library. You may have noticed a little plaque with her name on it in the pit in the Teen Room, that area is dedicated to her. We're big fans, is what is I'm saying.